Is training at the Freedom School of Martial Arts in Monument, Colorado a good fit for you or your child?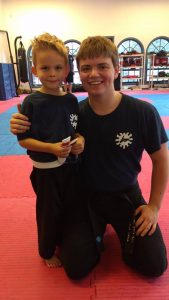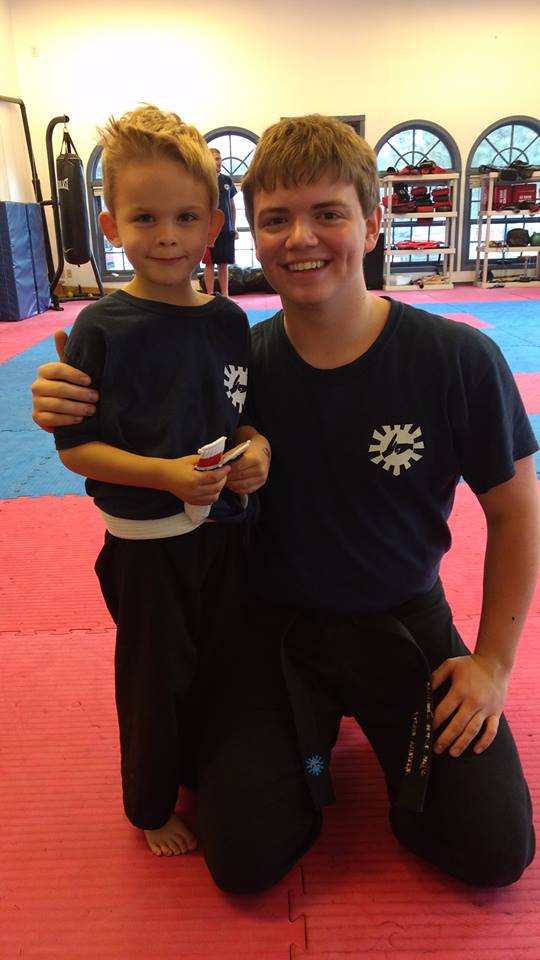 Most likely it is. Read this short article to find out:
At the Freedom School, we've seen hundreds of lives transformed by camaraderie and positive discipline in an uplifting atmosphere.
The best way to know firsthand the benefits of training… concentration, coordination, and confidence… is for you or your child to actually come on the floor with a white belt coach and experience it for yourself! .
In 1975 I came for my first class as a seven-year old. It seemed that all the Students were facing the door, had on cool uniforms, and already knew what they were doing.
I was intimidated by this and almost never had my first class.
But then the instructor offered to spend some one-on-one time with me. My Mom bought me a uniform. After a private lesson, I felt confident and ready to start. The rest, as they say, is history 😉 Now this is how we start ALL Students at the Freedom School!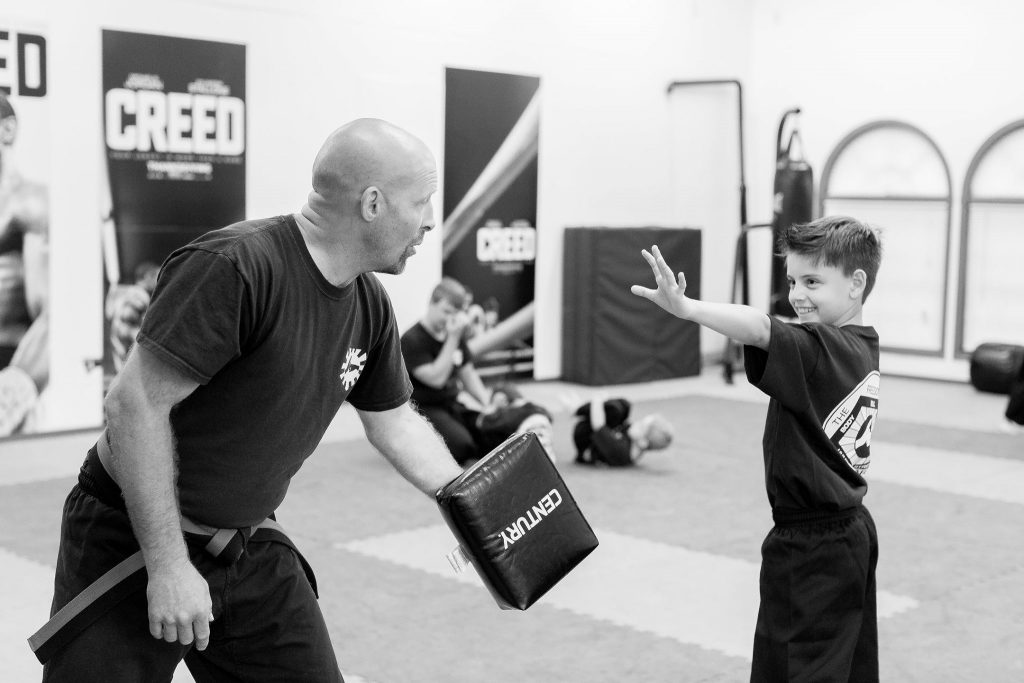 Right now we have a SPECIAL OFFER for new Students: Just $17 for two private lessons with a Black Belt instructor… with a Double Your Confidence or Double Your Money Back guarantee.
Call 719.360.9559 to set up YOUR child's special introductory class. First 15 callers get a FREE uniform (a $40 value)!
The Monument, Colorado Branch is located at 279 Beacon Lite Road. We are currently accepting new Students for:
Children's Beginner Karate/Jiu-Jitsu/Kung Fu Classes
Adult Beginner Classes Karate/Jiu-Jitsu/Kung Fu Classes
Our new Family Class (kids train WITH their Moms and/or Dads!)
Mixed Martial Arts (MMA): Adults Only 
Ladies' Self-Defense. N2SD: No-Nonsense Self Defense
If you are already an experienced martial artist we also can accommodate you in intermediate and advanced classes.
The Freedom School of Martial Arts offers training in the only openly Christian studio in Colorado Springs and Monument since 1986.
Students and Parents report better confidence, agility, fitness. Some Students have even  gotten out of tight spots (real self-defense situations) using the principles and techniques of the Freedom School, and we're thankful for that.
The skill of defending one's self and family should not be neglected… but sadly very little practical tools are given to children, teens, even adults by our public schools.  Check out our school as well as several others in the Monument area for yourself; we're confident you'll come to call The Freedom School your home for real self-defense and fitness.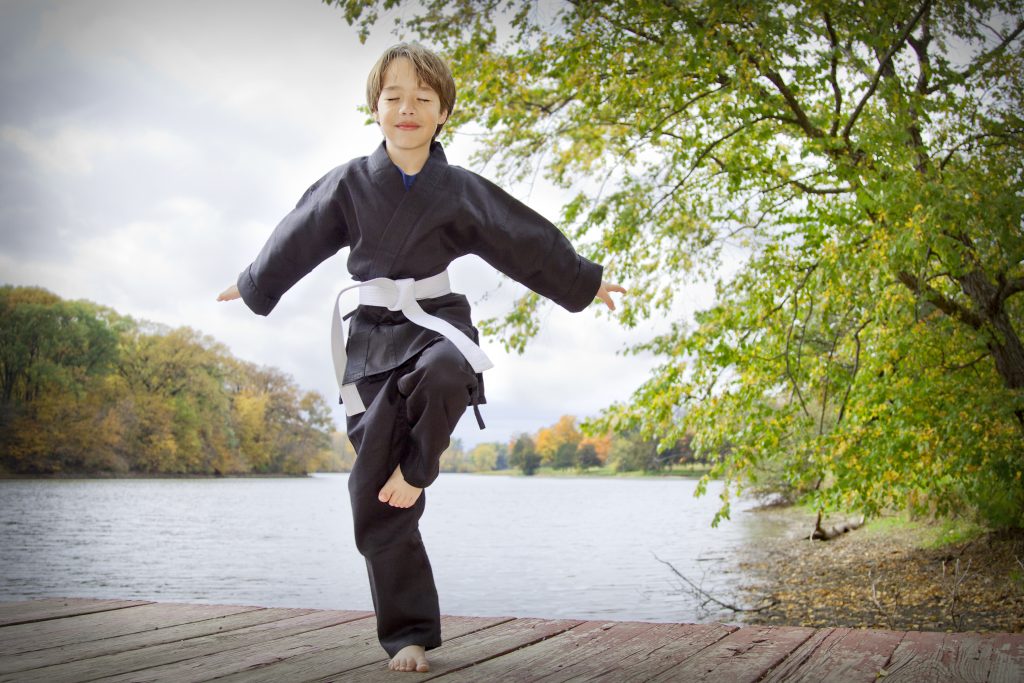 To see what goes into our White Belt program, go to this page!
Adult programs including MMA (Mixed Martial Arts) are also available. (Message to MMA hopefuls: the Freedom School is the ONLY Mixed Martial Arts school in the Tri-Lakes area.)
The Freedom School of Martial Arts is celebrating our 32nd year in business and our 14th year in Monument, Colorado. Thank you Freedom School Students!