Thanks for grabbing this offer to get the Confidence Course at the Freedom School!
Call now (719) 360-9559 to reserve your two classes for $17, and FREE uniform!
Or use the handy scheduler at this link.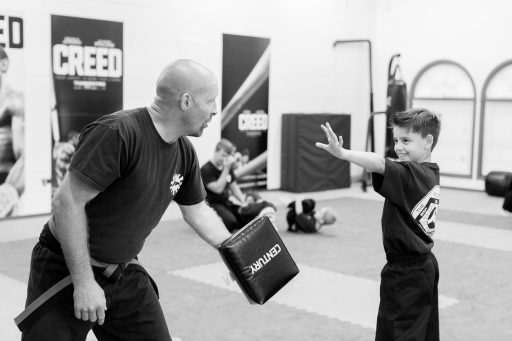 Yes, this a "test drive", without any obligation to continue.
But unlike some trial programs… you'll see immediate, definite progress in your child's development.
In just these two classes, we promise to deliver your child greater focus, more confidence and most importantly, self-discipline.
To understand how this unique approach works to make children more confident, respectful and focused, let's take a trip back when I took MY first class…
Most 3rd graders weren't only seven years old, and most 7-year-olds weren't as short as me. So I had the odds stacked against me. Twice.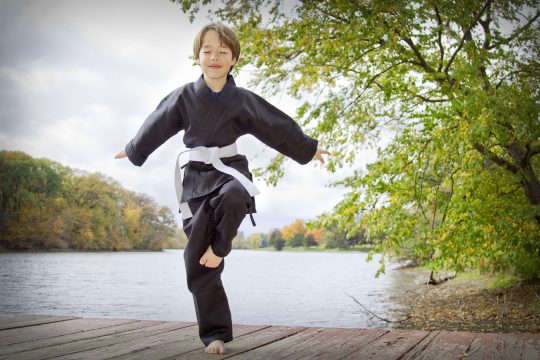 Plus, this officer's brat had to move every couple of years… a perfect target for bullies.
I always felt like the new kid, always being tested.
When I saw Kung Fu I begged my mom to put me into classes.
But when we showed up, it was quite daunting…
All the Students were facing the door.
They had on cool uniforms.
And they all looked like they knew what they were doing.
Intimidated by this, I almost never had my first class.
But then my Mom did a genius move.
She bought me a uniform and brought me early to class to meet the instructor.
Click here to reserve your two classes for $17, and FREE uniform!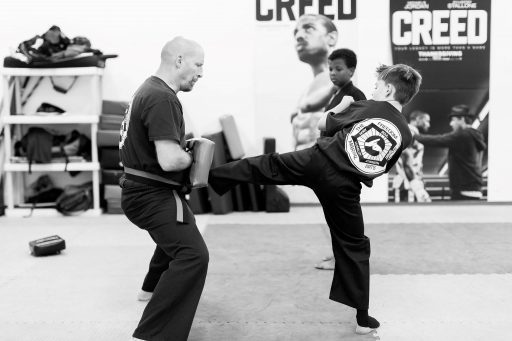 "Can you work with my son?" she asked. "If he knows a few moves I know he'll be more confident."
The instructor smiled and gave me a crash course. He also taught me to shake his hand and look him in the eye… lessons in confident living that have stayed with me to this day.
Then the other kids started to file in. By the time the group class started, I felt like part of the family.
Now, over forty years later this is how I start every Student in the Confidence Course…
Borrowing from this experience and many others like it, I designed the Confidence Course (and indeed, the whole curriculum) to build confidence and focus from the get-go.
This approach has had great success for 32 years! Because it has the same ingredients my mom applied way back when:
a wise parent,
an understanding instructor,
and a proven structure to build confidence.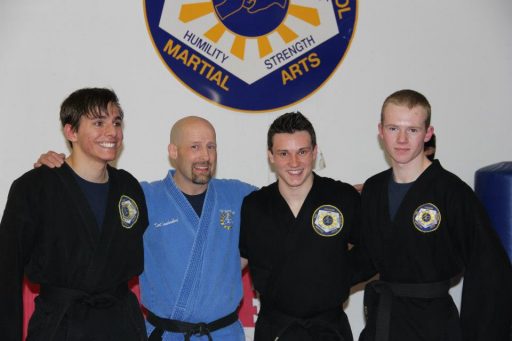 Here's what your child can expect to learn in the Confident Kid Karate Course:
***THE TEST***
Come early to get sized for an offical uniform. One of our qualified Black Belt instructors will introduce you to the School.
In the course of two 45- minute classes your Student will learn the most important principles of training… no joke.
After these two lessons, the Student may test for his or her White Belt.
All rules must be recited and techniques performed. We don't just give it away.
Your child earning their White Belt is super exciting A "Kodak Moment" for sure.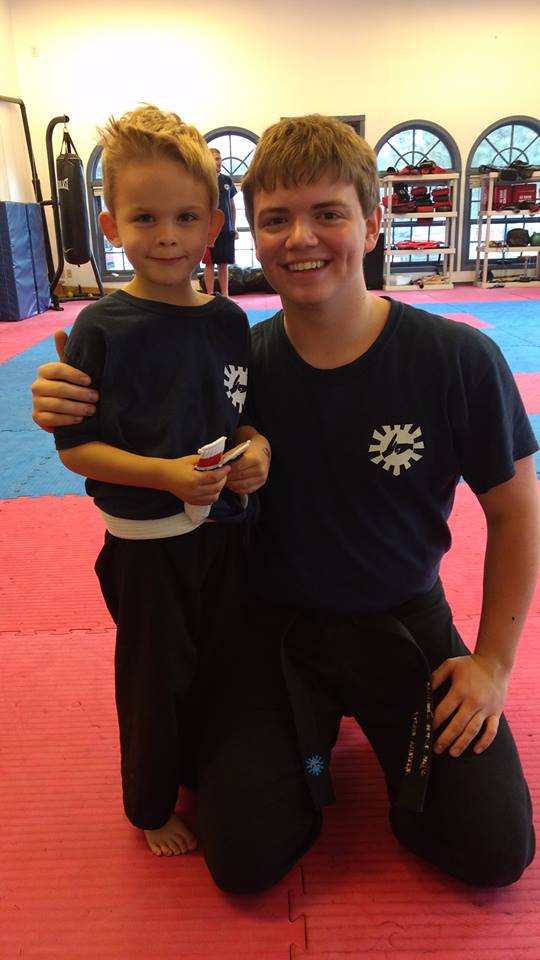 Please feel free to watch (or join in)! And you're certainly welcome to take pictures to share with friends and family.
Why not take this test drive now and help your child earn White Belt?
Call (719) 360-9559 to book, or click this link!
These two classes give children and their parents an idea of what they can get from martial arts training:
A high expectation and encouragement of mutual respect,
Fundamentals to develo both stability and movement,
Gain confidence built by a proven method,
Build key fitness habits,
Greater focus,
…FUN!
Confidence Courses are held by appointment only.
The Confidence Course is AWESOME! But we still need you to call to set the appointment and reserve this lesson with you and your child.
Why to schedule now: Beside the two classes, if you schedule before Friday you will also get a Freedom School uniform in your child's size, absolutely FREE.
Click or call now (719) 360-9559 to reserve your classes for $17, and FREE uniform!
Thanks for looking into the Freedom School.
Your friend,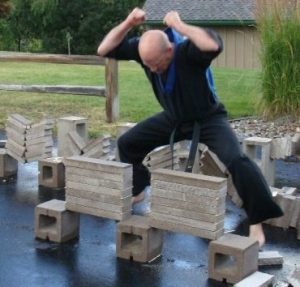 Kurt Frankenberg
Chief Instructor, Freedom School of Martial Arts